Stomaplex Ostomy Belts and Stomaplex Stoma Guards
Stoma Guard Video:
Christy explains how the Freedom-Guard GTX helps her feel more confident.
Two ostomy belt styles.
The 2-Strap Belt is the best support belt for adjustability. Use this to adjust the tension of the top strap or bottom strap independently. This approach facilitates greater comfort for different body types. You can also adjust the angle of the Stomaplex stoma guard to allow the free flow.
The Hernia Belt is the best for compressing the parastomal area to prevent hernias from forming or to compress a hernia that is already present. This style has only one strap which is designed to hold and squeeze you more tightly. If you have a parastomal hernia or if you are concerned about developing one, this might be your choice. Another popular use for the wide belt is to hold the guard in position during sports (hockey, soccer, football, golf, swimming, roller derby, etc.)
Three stoma guards to choose:
Freedom-Guard GTX
The original Stomaplex guard. The soft neoprene padding cleans and dries quickly.
---
Freedom-Guard ATX
The only waterproof guard. The FDA rubber on this inner and outer surface is easy to clean. Recommended for sports.
---
Pure-Comfort ATX
Premium comfort in a stoma guard. Surfaces are covered with leather for a super lightweight and thinner protector.
---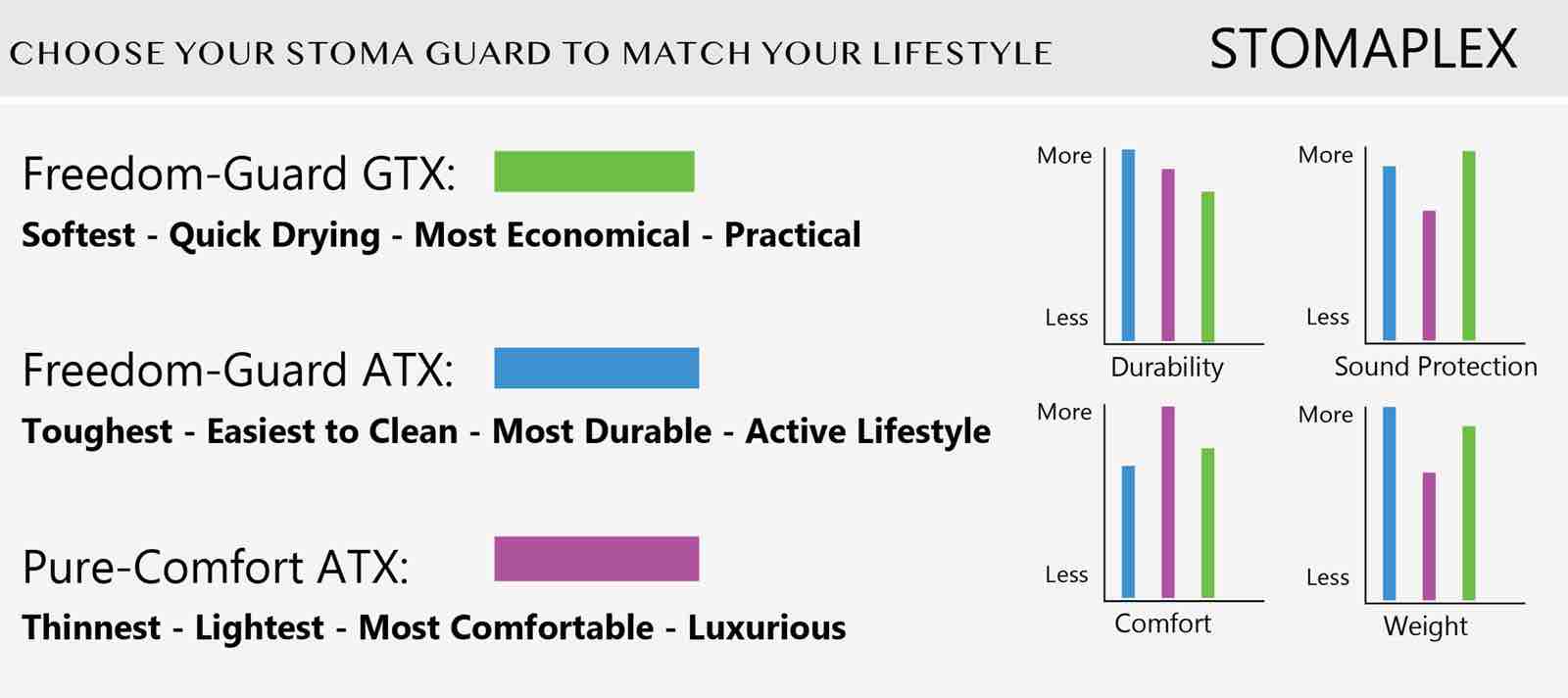 The Stomaplex Equalizer
The Equalizer is used for 10-20 seconds during the skin barrier change. It help to make a stronger bond between the skin and skin barrier.
4 Sizes To Choose: Helps to improve the bond of the skin to the ostomy skin barrier.